Viewing Article
The SPI Firewall on some devices can sometimes cause problems with Sharedband neutral routers, the Linksys WAG54G2 Wireless ADSL Gateway has this feature.
This can easily be disabled to fix your issue, to do so log onto the router (the default URL is http://192.168.1.1)
Click Security > Firewall, Select Disable then Click Save Settings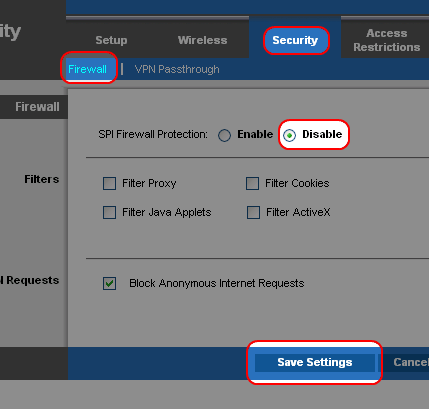 This should now have disabled the SPI Firewall.
If you still run into problems please Raise A Ticket.