Viewing Article
With the Welcome Letter packaged with your Routers, you will have been provided with account details to log on to the Customer NOC online portal.
Once logged in you will be able to navigate to the "configuration tab", here you will find "IP Management".
This section allows you to make changes to the port mappings on your public IP from Sharedband. It also allows you to enter a reverse DNS record for any of the listed IPs. Select this option and enter your record.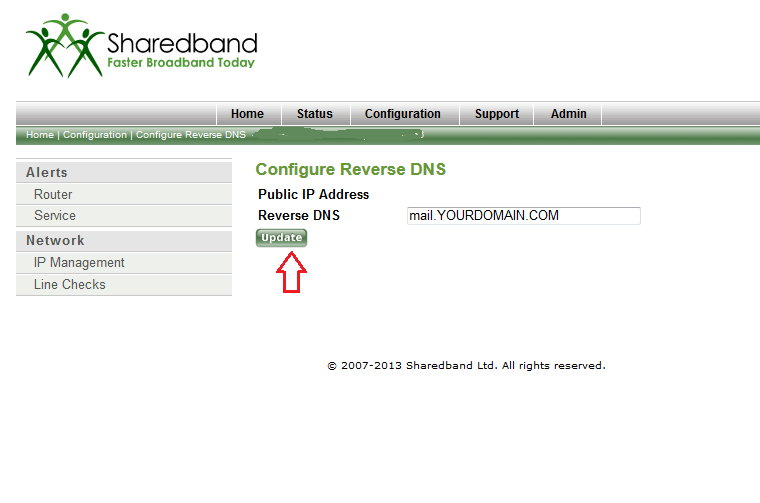 You MUST ensure you have the correct A and MX records already created with your web/mail host.
It can take up to 48 hours to propagate through DNS.